Who is Aaron Crash?
Aaron Crash writes adrenaline-fueled odysseys into the extreme regions of sci-fi/fantasy. If you're looking for cyborg vampires or jellyfish centaurs,  you've come to the right place.
I grew up reading fast, fun science fiction/fantasy novels, and so I decided to start write those kinds of books. They're kind of a departure from Aaron Michael Ritchey novels, but not really. You'll still get action and emotion and explosions, man, lots of explosions.
My first Aaron Crash novel will hit the streets on
Curious about the cover? Wanna a brief summary?
Well, here it is…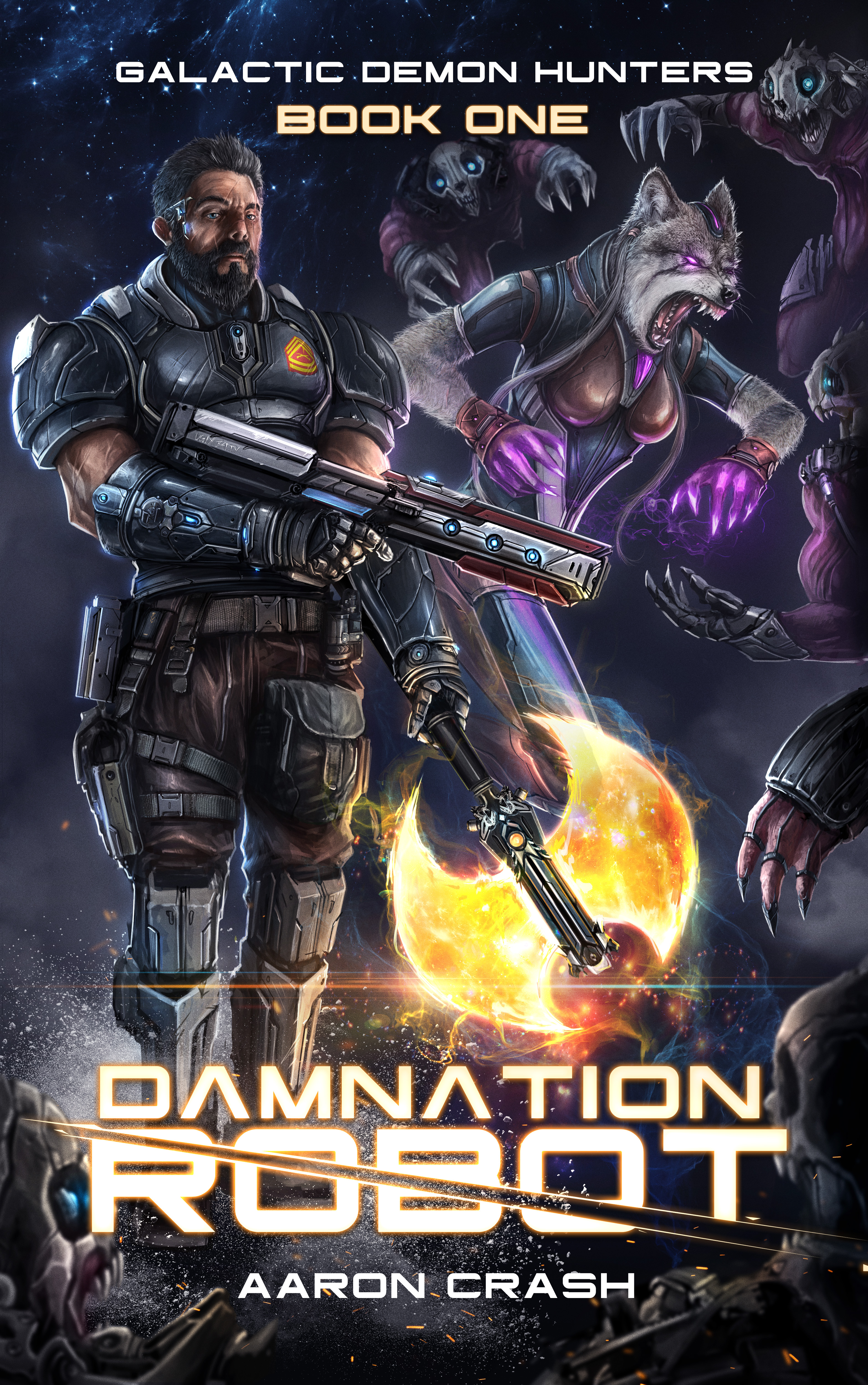 In an infinite universe, evil knows no limits …
When a black hole exploded, killing Blaze and Elle's father and opening the demonic Onyx Gate, they had no idea how much their lives would change.
Now, thirty years later, Blaze is a highly trained astral Marine, and Elle is a powerful Onyx witch. Together, the siblings have formed an uneasy alliance with a misfit crew of aliens and monsters to track down demons, snare ghosts, and destroy hellish creatures bent on murder—all to discover how to close the Onyx Gate for good.
There's just one problem. A demon-possessed robot has infiltrated their starship, the Lizzie Borden, and a vicious coven of stellar vampires have stranded them in a graveyard of ships at the edge of known space. All the while, an unimaginable evil is brewing—one they cannot possibly destroy.
"Damnation Robot is the Dresden Files meets Firefly in a fast-paced, shoot-'em-up, thrill ride that will leave you reading late into the night." –James A. Hunter, Author of the Yancy Lazarus Series and Viridian Gate Online
Coming to destroy worlds and change lives on January 12, 2018. Pre-order up soon!