ANNOUNCEMENTS
Aaron's new novel, Long Live the Suicide King, is here!
Here's a little about the book:
Long Live the Suicide King is a 55K-word contemporary YA novel set to drop on April 3, 2014 through Courtney Literary.
Seventeen-year-old Jim "JD" Dillenger knows exactly how his miserable suburban life is going to play out. At least drugs added a little chaos to his life, but after almost losing his soul, JD knows he has to quit. Now clean, he figures he has another sixty years of boring life followed by a meaningless death. JD decides to pre-empt God by killing himself. However, once he decides to die, his life gets better, more interesting, and then downright strange. New friends, a possible romance, and donuts, lots of donuts.
Once the end is in sight, every minute becomes precious.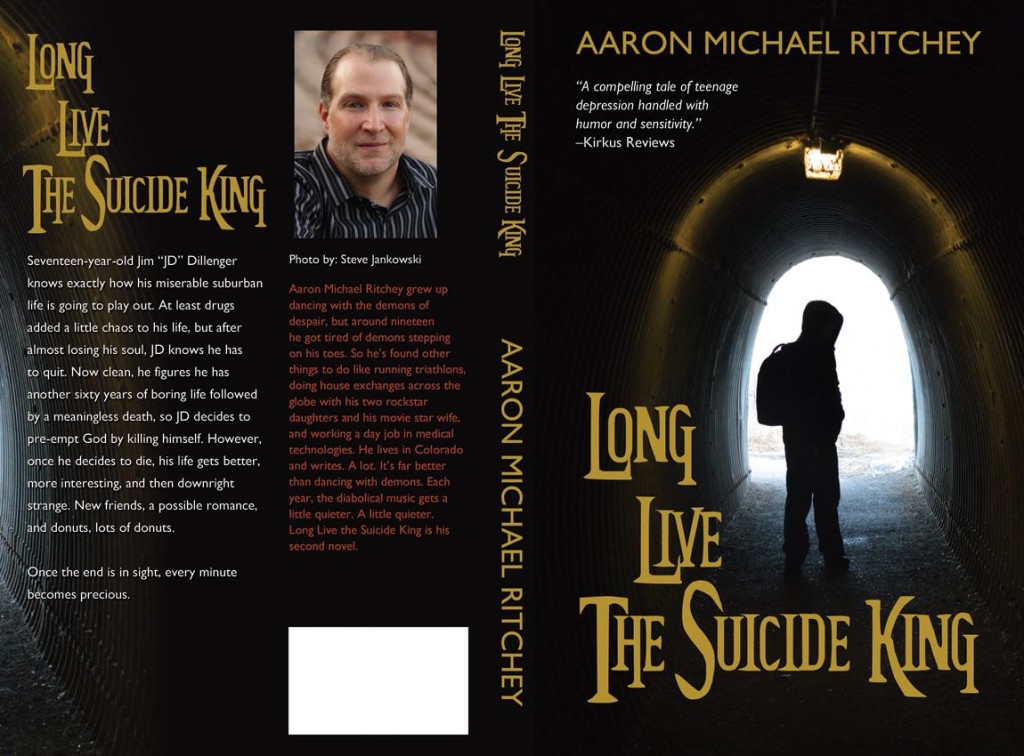 Check out the premiere issue of Fictionvale, a new e-zine for short stories, launching Friday, November 15th. Details here!  A short story by Aaron will appear in the second issue, check back for details.
Aaron's short story The Dirges of Percival Lewand is available now in the steampunk-horror anthology Penny Dread Tales Volume Three: In Darkness Clockwork Shine. On sale now! More details here.