I LOVE IAN THOMAS HEALY! If you wanna see an interview he did with me, Cody May, and the Colorado Author Interview Circle, bam, click it, baby, click it.
I was so excited when he agreed to write a story set in the world of The Juniper Wars series. If you like sky pirates, well, we have 'em. Ian wrote a story called "The Leash" and it is sky pirate awesome!
Click here for The Leash by Ian Thomas Healy (a zip file containing the *.mobi, *.epub, and *.PDF)

     A young boy dreams of adventure away from the dreariness of ranch life. But in the Juniper, such dreams have a dangerous way of coming true. Especially when sky pirates are involved.
     Ian Thomas Healy has crafted a steampunk adventure and set it firmly in the world of The Juniper Wars where classic zeppelin battles have a gritty Mad Max edge.
Ian Thomas Healy is a prolific writer who dabbles in many different speculative genres. He's an eleven-time participant and winner of National Novel Writing Month. His original superhero fiction series, the Just Cause Universe, is popular and always expanding, with the ninth book due in spring of 2016. He is also the creator of the Writing Better Action Through Cinematic Techniques workshop, which helps writers to improve their action scenes.
When not writing, which is rare, he enjoys watching hockey, reading comic books (and serious books, too), and living in the great state of Colorado, which he shares with his wife, children, house-pets, and approximately five million other people. Follow him on Twitter as @ianthealy and on Facebook as Author Ian Thomas Healy.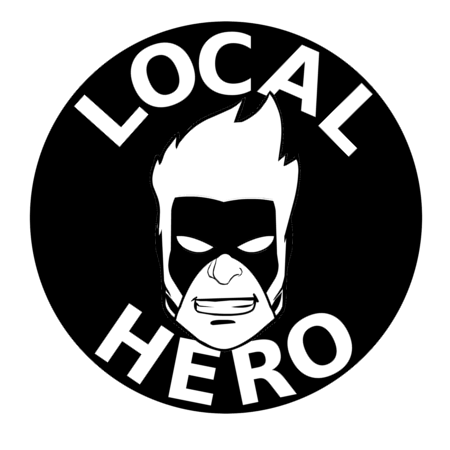 Ian founded Local Hero Press in 2011. His ebooks can be found on Smashwords, Kindle, Nook, Kobo, iBook Store, and other online retailers, and print books can be ordered through Amazon, CreateSpace, Barnes & Noble, your local bookstore or directly from Local Hero Press.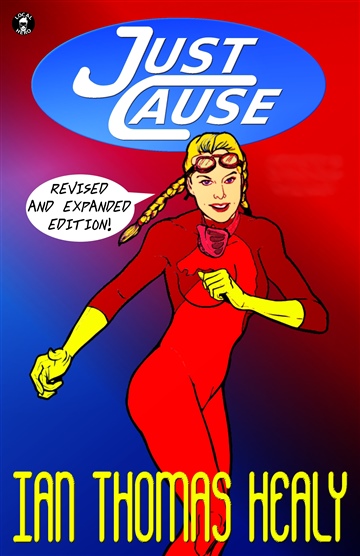 Just Cause, The Just Cause Universe
Mustang Sally has some speedy shoes to fill. This young superhero has waited her whole life to join Just Cause – the premiere team of American heroes. Now she's hoping her super-speed will earn a spot on the same team to which her parents and grandparents belonged.
A chance encounter with the villain who killed her father changes everything. Even though she's only an intern, Sally devotes herself to finding the man known as Destroyer. With the help of her eagle-winged best friend Sondra and her super-strong love interest Jason, her investigations uncover a sinister plot stretching all the way back to her grandparents' era. Sally and Just Cause must risk everything to halt Destroyer's plans and save the entire world.
Praise for Just Cause
"Just Cause is a pure delight from cover to cover . . . It is a most welcomed addition to our library and we recommend it highly. If you grew up with your nose buried in Marvel and DC comics, as we did, then you are going to love "Just Cause." And as Mr. Stan Lee would say, "Nuff said."
—Ron Fortier, Airship 27
"Ian Healy's Just Cause really raised the bar to me of how good superhero prose fiction can be."
—Scott A. Story, creator of Johnny Saturn
"Snatch this one up and devour it, boys and girls. Enter into the Just Cause Universe and you'll find yourself wanting to stay just a little bit longer. That's perfectly fine. There are more books."
—Tim McCurley, creator of Firedrake
THE LATEST JUST CAUSE NOVEL!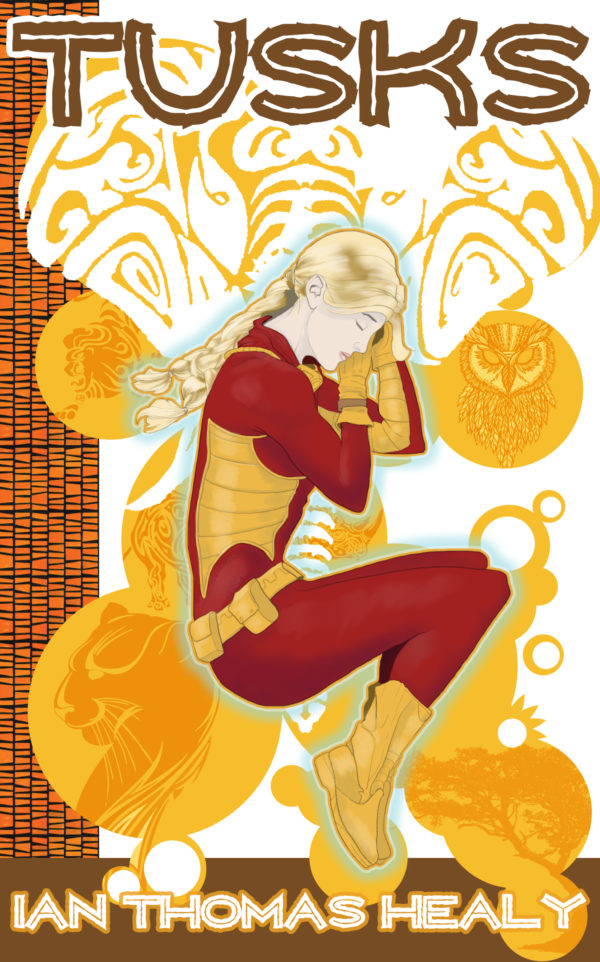 You can find Ian on Twitter as @ianthealy and on Facebook as Author Ian Thomas Healy. He has a website here and he founded Local Hero Press for all your superhero story needs. Click here to be taken away!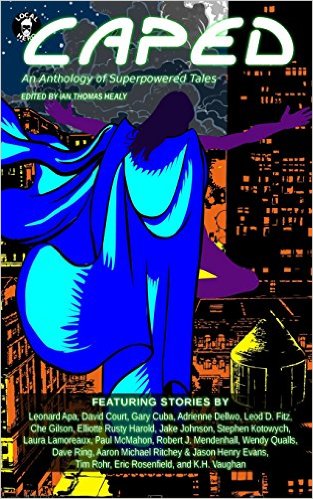 Pow! Bam! Excelsior!