When Kevin Ikenberry and I talked about the story he wanted to write in the world of THE WORLD JUNIPER series, I loved the idea of putting into scenes the day the Juniper was created. What happened to the U.S. Missile Defense systems? Who better to answer that question than someone with a military background? Kevin's story is amazing.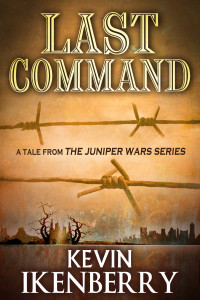 A single missile tracks towards the western United States. In an underground bunker in Wyoming, Colonel Mark Devane and his crew are the final line of defense. There are certain moments in history where one person's actions either save a country or damn it forever. Faced with the ultimate decision, how will history judge Colonel Mark Devane, his crew, and their last command?
Kevin Ikenberry's vision of high-stakes military drama and subsequent failure reaches a vibrant climax where courage clashes with despair. Click here to download the story.

About The Author
Kevin Ikenberry still wants to be an astronaut.  A retired Army officer, Kevin's background in space education and operations includes managing the world-renowned U.S. Space Camp program, leading two Challenger Learning Centers, and working for more than ten years in space operations.  He is the author of the science fiction/thriller Sleeper Protocol and the military science fiction novel Runs In The Family.  Kevin's short fiction has appeared all over the world in various publications and anthologies.  He lives in Colorado with his family.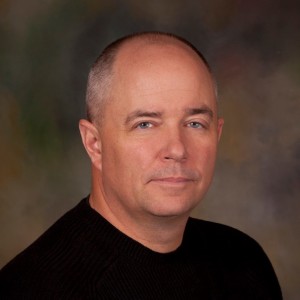 Other Works by Kevin Ikenberry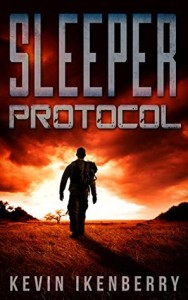 Sleeper Protocol
How far would you go to remember your past?

Kieran Roark awakens in a wheelchair, unable to remember anything.  As part of a classified experiment, he will have one year to learn his identity and recover his memory, or he will be euthanized by the state.
Scientist Berkeley Bennett has one mission: manipulate Kieran's emotions in an attempt to bring back his memory.  But when she falls in love with him, she is forced to make a harrowing decision that may cost Kieran his life.
What Kieran knows could save Earth from a coming war.  Whether he believes the future is worth saving is another matter.  Racing across an unfamiliar world in a body he does not recall, Kieran needs to discover who he was and, more importantly, who he is.
Praise for Sleeper Protocol:
"..an emotionally powerful debut.  [Ikenberry's] insight to the human side of the military mind has strong appeal."
–Publisher's Weekly
"Kevin Ikenberry has achieved a rare feat; a military SF novel that although set in a fascinating future has almost nothing to with the technology or the alien enemy and almost everything to do with the what makes a soldier worthy of that name, their humanity.  I love when an author puts their heart and soul into a book."
–Eytan Kollin, Co-Author of The Unincorporated series
"Sleeper Protocol is an excellent addition to the new wave of 21st Century military science fiction.  Kevin Ikenberry writes a taut, exciting thriller, focused on the human condition of soldiering in a future Earth that is as foreign as any alien world."
–David Conyers, editor of Extreme Planets and author of The Shoggoth Conspiracy
"Sleeper Protocol evokes the best of military science fiction. A wonderfully intriguing premise, heart-pounding action, and plot twists that keep you guessing. Highly recommended."
–D.L. Young. author of Soledad
"A fascinating and provocative exploration of how the forces of memory and love can shape one's identity and potentially alter the course of the whole world. Sleeper Protocol is an equally entertaining and engaging story that will keep you thinking long after you've finished the last page."
–Josh Vogt, author of The Cleaners series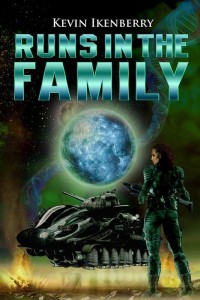 Runs In The Family
An outcast of the Eden Academy, physically unfit for military duty, and lacking a civil service assignment, Mairin Shields is going nowhere fast.  With little hope of leaving the outer rim of the Milky Way, Mairin agrees to participate in a classified experiment offering her genetic perfection and a chance to see the galaxy.
Now, armed with her great-grandfather's military knowledge and combat-refined instincts, Mairin is tasked with leading inexperienced troops in a war against a shadowy enemy using hauntingly familiar tactics.  But the first rule of the military is "hurry up and wait," and Mairin learns this firsthand.
Without transport to the fight, Mairin spends the downtime on a lush paradise world getting to know her new body, her imprint, and her heart.  Mairin meets Tallenaara, a beautiful Styrahi architect whose mission and past will come to challenge them both.  Faced with the most difficult choice of her young life, Mairin Shields can only watch as her world spins out of control.
Praise for Runs In The Family:
"Armored warfare written by an author who knows what it's about. Kevin was originally a tanker, and his writing is that of one who knows how the beasts are fought. Throw in some romance between an alien and a human, the incompetence of those who rise to command because of who they know, and the courage of a junior officer who refuses to lose, no matter the idiocy coming down from above, and you have a great tale of military science fiction. Thoroughly enjoyed the book, and would recommend it to any who enjoy a good tale of future ground combat."
–Doug Dandridge, author of the Amazon bestselling Empires At War series