I interviewed Linda Rohrbough awhile back, and you can click here where it's all bluey to see, but I badgered her to return to talk angels because after all, Fridays are Heavenly.  I can sum up Linda Rohrbough in one word: angelic!  Here is her blog post.
* * *
What I think is interesting about angels is the concept that there's another dimension parallel with ours populated by beings who slip in and out of our reality at will. They look enough like us that we don't recognize them as not human. It all sounds very "Star Trekkie."
In the Bible, angels often showed up looking like road-weary travelers in need of food and rest, not powerful beings sent to bring a message, a blessing, or to defend someone. Hence the statement in the New Testament that many have entertained angels "unawares." Angels were sent to Abraham and Sarah to announce that Sarah would have a son in her old age. And the couple ended up fixing the angels a meal before they knew who they were dealing with.
Gideon also did not know he was talking to an angel until the angel disappeared after being presented with a meal.
There are all kinds of odd tidbits I've heard about angels, like some have musical organs built into their bodies. And I guess they come in all shapes and sizes. With wings, without wings. I'm especially curious about Cherubim, which are depicted facing each other with wings outstretched atop the Ark of the Covenant that Israel carried around as a symbol of God's presence.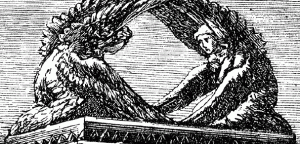 But being a practical person, what I go back to over and over again is the concept that angels often show up looking like someone in need. Occasionally, I run into people who treat others differently depending on what they think the other person can do for them. You know the type. If they think you're important, you're in. The charm flows. But if you're not, it's like you don't exist. I had that experience recently. Someone I was interacting with treated me like I wasn't worth talking to and I even experienced short, verbal attacks. Until they found out more about me. Now I get the red carpet.
I get tempted sometimes to make a wide circle around someone I think is going to cost me to be around. What I keep coming back to is, the Bible cautions us not to do that. Because you never know who you're dealing with. And that makes me smile.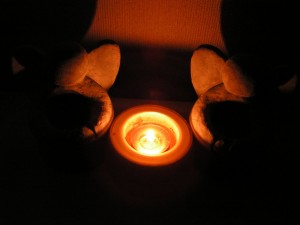 Linda Rohrbough has been writing since 1989, and has more than 5,000 articles and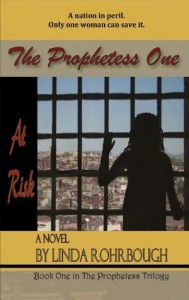 seven books to her credit along with national awards for her fiction and non-fiction. New York Times #1 bestselling author Debbie Macomber said about Linda's new novel: "This is fast-paced, thrilling, edge-of-the-seat reading. The Prophetess One: At Risk had me flipping the pages and holding my breath." The Prophetess One: At Risk recently won two national awards: the 2011 Global eBook Award and the 2011 Millennium Star Publishing Award. An iPhone App of her popular "Pitch Your Book" workshop is available in the Apple iTunes store.
Visit her website.