Step 1 – Admitted we were powerless over our art and our creative lives had become unmanageable.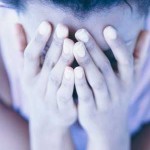 The bottom line is this: I wanted to write, I couldn't write, so I had to decide between chopping off my hands or accepting help.  I had to let go of my old ideas that had not worked. When I got rejected by the agent back in 2006, I had been writing for fourteen years, in isolation, in secret. And I had failed. I had to embrace that and surrender.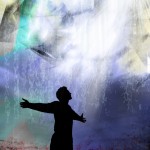 The first step is all about surrendering and admitting we are broken. It's not a happy step. Generally, with the people who I have worked with, you don't leave this step whistling and holding a puppy. But it's the brokenness that is the magic. The more broken, the better.
I was at rock bottom that day I left the session with the agent. And I re-visit that place every now and again, but it's never been as bad. Because my writing habit is not a secret that I carry alone any more. I invite others into the madness.
As I've said in earlier blog posts, you can't work the 12 steps alone, which is why the recovery community understands the need to have a sponsor. What I do with the guys I sponsor is to set up weekly appointments with them, just an hour a week, and yes, in our busy lives, an hour is like gold-tinted minutes, but in the end it's worth it.
With your sponsor, you have to write down where you are powerless over your art, and how your creative life is unmanageable. A lot of these are going to be old ideas that you believe, and we're going to inventory these old ideas in step 4.
These are some of the ideas I had that kept my writing life unmanageable:
I was so afraid of trying to get published that I couldn't write anything at all. I just couldn't. I was afraid to succeed. I was afraid to fail.
I didn't think I would succeed, so why even try?
Crippling self-doubt. I didn't think I had any talent.
Critical voices paralyzed me. I couldn't write anything worth reading. Who was I kidding?
What I was doing was selfish, and so I needed to spend more time with my family and friends and being of true service to the world.
I should wait for inspiration. I didn't have the big, huge, original idea and if that idea never came, I shouldn't even bother.
The game is fixed and only those on the "inside" have a chance.
I was roasted by envy. Other people will get published and not me.
If I can't be a runaway bestseller, if I can't be the best, I'm not even going to try.
I give a talk called "From Whining to Writing: Courageously Creating and Overcoming the Odds," and really, it is all about the first step. If I'm powerless over writing and my writing life is unmanageable, I'm stuck right there. But being stuck can be a marvelous thing.
It can bring change.
But for this blog, not yet. Next week, I play the time card. It's like the race card, but more time-y, less race-y. It basically says, "I'm so busy I can't write."
Next week, we'll see why that's a lie.