Okay, so my friend and fellow Crescent Moon Press writer Constance Phillips had me come up with five songs that inspired me in the writing of The Never Prayer. I thought I was done with the playlist until my friend and Girl Friday Chris Devlin kept badgering me about a Never Prayer Playlist.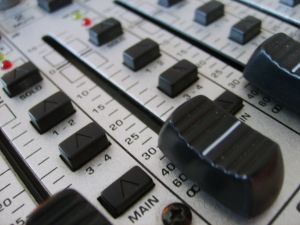 Well, since I was thinking about a sequel anyway, I figured I might as well go back into the music and give the Devlin what she so desperately wanted. And so, here is the full playlist. She wanted only 12 songs, but well, I got on a roll. I love music and I love the songs I listened to while writing The Never Prayer.
These were the songs I had on Constance's blog:
Jeff Beck – Amazing Grace
Dave Matthews – Angel from Montgomery (Prism Coffee House Charlottesville Virginia 04-22-1993)
Ray Charles & Willie Nelson – Seven Spanish Angels
Black Crowes – She Talks to Angels
Scorpions – Send Me An Angel
And here are the rest of 'em…
Massive Attack – Angel
Best song ever! Well, it's from the best album ever. Massive Attack's Mezzanine was on the list of the coolest albums ever to own that makes you cool just by owning it. It's electronica, but more, much more. And I love how the song builds. On my playlist, while I was writing The Never Prayer, the song would always come on first and it would snap into the dark, forboding world where Lena lived. Too cold to snow. Cold enough to kill. Love and desperation churning together inside of her.


Sheryl Crow – Maybe Angels
Gosh, I love Sheryl Crow. I've written whole novels to her songs and I love the percussion in this song. That echoing, gongy thing. Spang. Spang. Spang. When I think of Sheryl Crow and her music, I think of Los Angeles. You can smell the smog on her. But this song and its stupid hope in dirty angels, well, it fits. Maybe angels. But maybe not.
Concrete Blonde – Angel
Another song with interesting percussion. A slow dirge. Great bass lines and that piano! Fortissimo! And I love the lyric, "You're my angel. You're my devil as well." That pretty much sums up the book. But then, I'm a huge Concrete Blonde fan and I'll never miss a chance to see them live. Johnette Napolitano could very well be the voice of The Never Prayer, deep and tragic, just this side of hopeless.
Counting Crows – Miller's Angels
I know people who don't like the Counting Crows. They say the music is sappy, overdramatic, self-indulgent. And I say all of those things make the Counting Crows brilliant! Yes, overdramatic doesn't work unless you, yourself, are overdramatic, which I am. So glad I found this song. I like how brittle and broken it sounds, how unsure of itself it is. Broken angels, sure, and that's what The Never Prayer is all about.
Psychedelic Furs – Angels Don't Cry
I somehow got Midnight to Midnight, an album by the Psychedelic Furs, and I somehow got to loving it. In The Never Prayer, I make up a band called The Sympathies, an old 80's band that Lena's dad loved. I always thought they would sound like The Cure, but maybe not. Maybe The Sympathies were a Pyschadelic Furs cover band. Naaahhh, Robert Smith all the way.

The Cult – The Black Angel
Another 80's band in the book, The Cult, and yeah, another song like Massive Attack that builds and builds. Love the lyric, "It's a long way to go, with a black angel at your side." Lena has a long way to travel and she has to travel through darkness to get to the light. Yeah, my book ain't happy at times, but I like to think the overall message is positive. There is light in the darkness. There is hope. We can get to the other side of our pain.
Hinder – Lips of an Angel
Okay, so Hinder is just neo-Bon Jovi, which, considering Jon Bon Jovi's longevity, is high praise. I love this song. Thematically it doesn't really work with The Never Prayer, but I like the EPIC angst and desire in the song, two things Lena knows all about. In the sequel, though, if all goes well, this song will be very apropos.
A-ha – Angel In The Snow
Well, my book has angels in it. And it has snow, in the end, and so the song fits. I have friends who are slavering A-Ha fans because as everyone knows, A-Ha is huge in Europe, has been for decades, and though they had that one cool video in the U.S., well, not a big A-Ha following in the U.S. Except for my friends. This is another song with a tragic but hopeful sound to it. Always. Forever. How many frakking songs about love have always and forever in them somewhere? It's comforting, that forever-kind-of-love. Hmm, might have to play on that theme in the sequel.
Melissa Etheridge – Talking To My Angel
The great thing about the idea of angels is that it's comforting to think that someone is watching over us and helping us. We can't see them, but just to know that they are there, watching us, guiding us, is a nice idea. Lena was Jozey's guardian angel, well, as imperfect as she was. The way this song opens, "Don't be afraid. Close your eyes." It's something Lena would say to Jozey. I sometimes wish I could write books with powerful heroes, sure of themselves, like Anita Blake, badass women who kick butt, take names, and don't even give the rearview mirror a glance. But nobody but my villain in the The Never Prayer is like that. That's why this song is so good. The heroine singing is troubled and lost and hurt, but she's been talking with her angel. And it's gonna be all right.

Photo courtesy of Porah, stock.xchng