Today, I'm talking to Jacinta Maree, author of The Reapers. I talked to her in February of 2013, and I'm so pleased to have her back! Make sure you follow the rest of her blog tour, too.
Aaron: Jacinta Maree!  Okay, I interviewed you about your book My Demonic Ghost in February of 2013.  I know, the years go quickly.  What have you learned about writing and the writing life since February 2013?
Jacinta: Hey, Aaron, thank you for welcoming me back. 😀  How I wish I could write something witty and inspiring to this question. Writing isn't a race or a competition. I'm forever comparing myself to other writers, I see them exceeding and becoming incredible talented authors and I almost punish myself for not hitting the same milestones as they are. It's important to remember writing is personal and you have your own unique voice, unique style and unique personality.
Why try and mimic someone else when you can become something incredible by just being yourself? It's important not to compare and destroy, but to observe and learn.
A: Tell us a heart-warming story about My Demonic Ghost and the aftermath of writing and publishing it.  Go for that Chicken Soup for the Soul moment.  Fan mail, gushing admirers, creepy stalkers.  You have a story?
J: Ha ha ha, nothing so Hollywood I'm afraid. It is crazy to think not that long ago My Demonic Ghost was a story that I kept to myself. As a child I really struggled with spelling to the point I believed I was stupid. Once, in primary school, I had left my work on my desk and a bunch of kids all stood around my table laughing at my horrible spelling attempts. That moment really stuck with me and I felt so embarrassed I never wanted to share my stuff ever again.
But look at me now, I have two books out, one that won an award and the other was a best seller and I feel like I'm meant to be writing regardless of my imperfections. I even get fan mail and young writers coming up to me, telling me how much of an inspiration I was because I never let myself believe I was just some idiot who can't spell and shouldn't write.
I think the biggest change is that OTHER authors come to me for advice, it's like they want to hear my opinion and they respect me enough to search me out.
I find that the most humbling thing, as I always find myself looking up to others, it's hard to think someone is looking up to me.
The Reapers is the sequel to My Demonic Ghost.  So, in our interview from days gone by, you said that Rachel's story wouldn't leave you alone.  Did the The Reapers haunt you similarly?
J: I wrote The Reapers so long ago now that it's hard to remember. I think Rachael and Lock are just so incredibly strong with their presence, that as soon as I finished The Reapers I was already into Hunters and Creators writing for Rachael and Lock. They demanded to have all the attention.
A: Tell us about the cover for The Reapers.  It is so wickedly cool.  Your design or someone else?  How did it come about?
J: Naww, thank you. 😀 I find all of my inspiration from images around the net, mostly deviant art and Pinterest. For this particular cover I found an image that I loved and felt fitting, and gave it to my cover artist Catherine Nodet to use. She put all the Reapers touches to it and turned it into the dark, haunting cover you see today.
A: Okay, sequel me, Jacinta Maree.  What was the hardest part of a writing a sequel?  What was the easiest part?  How did you fit in all the backstory of the first one in the second, or did you even try?  Cliffhanger ending for book three, do you not want to tell?
J: So many questions – Okay, I'll try and answer them all. Before finishing the first book, I already had intentions of writing a second that plays through the background. So it was a lot easier for me to weave my stories together say if I had written the first AND THEN decided to interweave the second through.
I don't cover Lock or Rachael's story in the second; they make small and brief appearances throughout the book but it was mostly driven from Jordon's point and the Reaper's rebellion. I also loved revealing new sides to old characters, like Gargoyle's vulnerability and Betrayal's desperation.
I'm not going to reveal anything big about the ending to book three only that I hope my readers can see the beauty in an otherwise tragic fate.
A: What's in the works for February of 2016?  What would you like to see of yours out in the world?  More My Demonic Ghost novels?  Tell us, tell us, tell us what the future holds for you?
J: I am happy to say Hunters and Creators, the third installment is sitting with Heather Savage at Staccato Publishing. It came as much as a shock to me that there may even be a book four sitting in there, but I won't give a definite answer yet.
I'm mega busy right now, I have a steampunk/supernatural called Time Weaver: The Time Collectors series. The book revolves around the concept – what if you could make a wish in exchange for your time, would you do it?
I'm also working on a dystopian/ supernatural called Soulless. This is very hush hush, but it's looking more and more like a New Adult/ Adult read than a YA. Oops!
Secondly, I have Grave of Machines sitting on the backburner just twiddling it's thumbs, no doubt waiting for me to work through the horrible writers block and get back to work.
More about The Reapers:
The day you die is meant to be the end, but for 18 year old Jordon Hastings, his death was only the beginning.
In a dark and twisted world, lost spirits known as Reapers remain behind after death to help collect the spirits from the realm of the living. A new Reaper, Jordon struggles to accept his fate and lingers in the shadows of his mortal life. But when a demon wolf starts to live through his shadow, hunting his family and friends Jordon has no choice but to leave. As soon as he accepts his new role the truth behind the relationship between Reapers and Angelic Hunters is revealed. His loyalty is tested, making him choose between a corrupted God and a single Banished Spirit.
Available on Barnes and Noble and Amazon.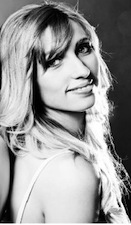 About Jacinta Maree
Self confessed chocaholic, Jacinta was born and raised in Melbourne Australia with her loving family of five. Even as a child Jacinta had an itch to write. Writing was the one constant hobby she clung to, also trying her hand at piano, flute, tennis, horseback riding and drama.
Jacinta works full time in the family business and spends her afternoons either playing basketball, reading, writing or hanging out with friends. She is always happy to try something new; getting her real estate license, practicing ninjitshu, Zumba and parkour to name a few.
For her future, Jacinta sees herself writing. It is a large part of her identity and something she hopes to continue. Aside from her love of stories she loves Japan and its unique and beautiful culture and history. From their delicious sushi dishes right down to their wooden sandals and kimonos. She is also a huge cat person and loves to snuggle up in front of the fire for a good movie or book. Her favorite genres are paranormal and fantasy but she also loves anything written by thriller writer, Stephen King.
Author Links: