Step 5 – Admitted to the world, to another person, and to ourselves the exact nature of our disease
Back when I started going to writers conferences, I would always attend the first-time published sessions and listen to the experiences of those lucky few that got published. Here I was in the darkest cesspool of obscurity, scribbling in the dark, but these writers, these people, they had made it!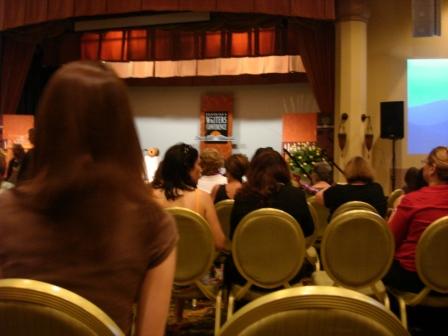 Ha. Not sure we ever really make it. Will Stephenie Meyer write another novel, or have the haters hated her right into a cesspool I can only dream about? That of the despised, successful writer.
But back to the First Published panels at writers conferences. I can't tell you how much it meant to me to see these other writers succeed. Usually, I'm a very envious person, but hearing their journeys, for some odd reason, I didn't focus on that. I focused not on the differences, but on the similarities. They struggled. They fought. And they made it. To getting published. As my friend Linda Rohrbough says, the game changes at every stage. And they were honest.
Listening to that honesty, I knew I wasn't alone. And I could keep struggling and fighting.
Part of Step 5 is baring our souls and letting another person see how completely wacky we are. But there's another part. The person who listens gets to share. And the stories we tell each other during the Step 5 process are priceless. I'm scared, you're scared, we're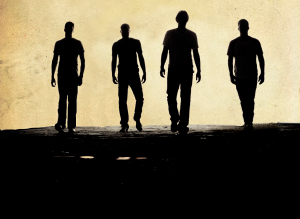 both scared. Doesn't mean we stop. No, once you have two people sharing their fear, the fear is lessened. I think that's where the idea came from of when two people meet, there is God in that meeting.
Together we can do things we can't do alone.
One of the best things that's ever happened to me at a writers conference came when I ran into a guy who had just come from a terrible pitch session. He blew it. The fail was epic! White-faced, he was wandering the halls and we started talking.
He explained how horrible it had been. And right then, I could look him in the eye and say, "Yeah, I know. Here's what happened to me." I talked to him just like how Linda Rohrbough talked to me after my meeting with an agent went terribly, terribly wrong.
That's the power that community has. That's the amazing synergy that can happen if I reach out and engage with other people. But I'm a dark-souled sort. I need to remember that I need to share my victories as well as my defeats. That yes, my inventory is of the darker bits of who I am, but there are many sides to life and to me. I need to remember to celebrate when it's time to celebrate. I had a rough time with that one.
One last thing. I'm choosy about who I let into the little circle of my life. Some people won't understand, or they'll try and preach.
Don't tell me what to do. Not even if I'm on fire. The minute you say, "Oh, you should put out the fire that's burning on your head!" I will let that fire burn me to cinders.
But if you say, "Yeah, this one time, my head was on fire, and it hurt. Jesus, it hurt."
I'll listen closely to what you are saying. Because you're not talking about me. You're not preaching. You're sharing about what happened to you.
And then, when you say, "Yeah, my head was on fire, and I got a bucket of water, and oh, it felt so good to douse the flames." Then, I'll go looking for a bucket. I can learn from your experience, not your preaching.
I love stories. Tell me a story, and I'll learn.
So find a close group of people you trust, share what's going on, and above all, keep working. Keep writing. Keep creating.
Because no one will read the book you don't write.
One last thing on Step 5 next week.