Yes, I met Cherie Priest, and yes, she was very kind.
And yes, I grew jealous of the long lines of people waiting to sign her books, Boneshaker, Dreadnought, Ganymede. And others. Yes, I bought more of her books because she is the high priestess of steampunk!
Huzzah!
So I was at Mile-Hi Con, 2012, and Ms. Priest agreed to a COMPLETELY UNAUTHORIZED interview. I had reviewed Cherie Priest's Boneshaker, and yes, get this, she was happy to hear I said Boneshaker read like a first-person shooter vidya game. And get this, she worked for a while at EA, a gamemaker of awesome games. (EA Games, Electronic Arts)
She said video games were the new medium for storytelling, and unlike Roger Ebert, I agree.
I then asked her what I ask everyone, how do you survive the ups and downs of being an author?
And the answer? Perseverance. Everyone says it. If you want to become successful at writing, it takes walking the walk, daily, never giving up, having stupid amounts of perseverance.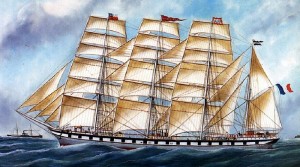 As she talked, I was thinking that maybe that's why writers are so unbalanced. Normal people with more wisdom give up. Successful writers don't. The end.
Cherie Priest also suggested marrying rich. She had married well, just not rich, and she said that would really help in the writing game. Yeah, can't argue with that logic, my friend.
I asked her about her first book, and she said she became a published author because an editor died. No, seriously. An editor liked her work, put her in his slush pile, then died. Years later (not sure it was years, but hey, it makes a good story), decades later, an assistant called saying she was going through the dead editor's boxes, found Cherie's work, loved it, and wanted to work with her.
Boom, Cherie Priest gets published.
Six books later, Cherie was frustrated with her career. Things were dark. The buzzards were circling. She wrote the seventh book, the last in the contract with the publisher, and suddenly a cavalry of readers appeared to buy Boneshaker and the rest is history. No more buzzards. At least for now.
Did she know Boneshaker was going to make her a high priestess in publishing? No. All she knew was that she adored steampunk, but most of the stories she read took place in Britain. She wanted to move the whole thing to the United States, Seattle.
It rains in Seattle, a lot.
Thank you to Cherie Priest, who spent nine days with Mario Acevedo and several other crazy writers in a car, on a book tour, howling at the moon.
I expect that episode will play heavy in her memoir.
No, put on your goggles, grab your Arthoscupla gun, board your favorite Zeppelin (mine is the Moby Dick) and fly to a bookstore near you to check out her books.


They are steampunky delicious.
Find out more about Cherie Priest and buy her steampunky books.